Get the latest news.
PratikaGroup at Simac Tanning Tech 2022: an appointment of quality!
We are pleased to inform you that we will be present at Simac Tanning Tech. From September 20 to 22 we will exhibit together with Tecon srl (Hall 14 - Stand E09) to show you the best machinery, the most innovative technologies and the best performing solutions dedicated to your business.
Tecon/PratikaGroup > Hall 14 - Stand E09
Book your quality appointment now!
TOP
01/03/2017 PratikaGroup Techno-Week > Footwear
6/10 Marzo 2017
Una settimana cucita su misura per voiPratikaGroup Techno-Week > Footwear è un evento riservato ai più importanti operatori del settore calzatura. Per una settimana il nostro show room si trasformerà in una fabbrica nella quale troverete allestite linee di montaggio e rifinizione. Una settimana interamente dedicata alla presentazione dei più innovativi macchinari delle migliori marche. Una settimana durante la quale potrete effettuare qualsiasi prova di lavorazione assistiti da tecnici specializzati. Una settimana di esclusive e irripetibili offerte commerciali a voi riservate. Una settimana ad alto valore di servizio come solo i nostri clienti meritano.
Un evento senza precedenti, assolutamente da non perdere.
TOP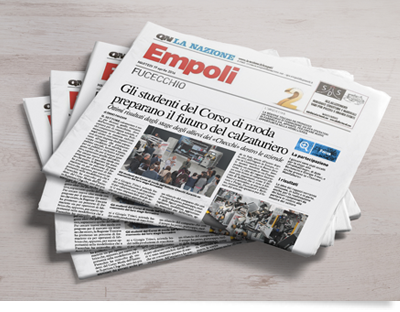 14/04/2016 Stage degli allievi del Checchi da PratikaGroup I giovani studenti del Corso di Moda dell'Istituto Superiore Checchi, coordinati dalla professoressa Grazia Focardi, all'interno di un percorso di formazione promosso dalla Regione Toscana, sono stati ospiti di PratikaGroup. Lo stage ha consentito ai ragazzi di fare pratica su macchinari di ultima generazione e di immergersi per un giorno nella realtà produttiva del comparto calzaturiero.
TOP